Are you a Woman over 40 Experiencing Chronic Stress?


Trying to sleep at night as your mind is dwelling on a million things?

Feeling pulled in too many directions like an octopus woman?

Too overwhelmed to get anything productive done with your day?

Worried about how to pay the bills?

Walking backwards when it is time to go to work?

Experiencing stress in your relationships?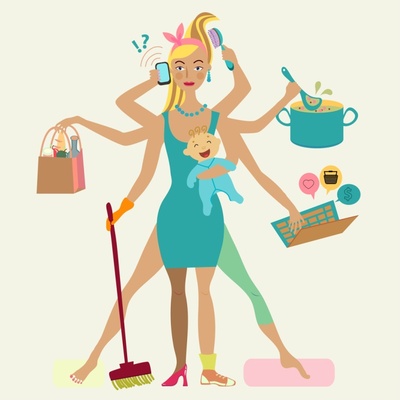 When was the last time you had fun or took quality time for yourself?
Did you know?
Women over 40 are even more susceptible to stress than at other time in their life
Chronic stress impacts your Health, from insomnia to weight gain and risk for heart disease
Stress impairs Your immunity, nervous and digestive systems
Stress is a HUGE contributor to premature aging
More facts….
The stress chemicals in your body create biological changes
Stress shortens sections of your DNA called telomeres leading to cell damage and death (according to a 2012 study, published in the journal PLoS ONE)
"It's very possible that if you have a life filled with that constant stress, little by little the body is breaking down." Dr. Vivian Diller, PhD


So what do you do to prevent the damage stress is doing in your body?
There is actually a lot you can do to find more peace in this chaotic and fast-paced modern world!
When I turned 40, my life changed dramatically:
I separated from my partner and felt emotionally insecure
I moved to a new continent to start my life all over again
I experienced a lot of stress as I had to establish my wellness business in a new country
I was living by myself again, in an expensive city
I had to create new connections, make new friends to build a new social foundation
I used up a lot of personal energy and was under a lot of stress because of all those changes
I was so busy that I didn't realise my stress levels were constantly in the red
I added 10 years to my face in no time at all!
I was alarmed and decided it was time to do something about it
I developed healthier living habits and changed my diet
I learned to manage my time better so I could carve out some time for myself every day
I gave myself more relaxation and fun time
I started using relaxation techniques daily
Over time I develop an effective stress management toolbox!
"If you don't take care of yourself and don't manage stress, your body will start to oxidise from within and this will eventually show up on your skin and overall health"
My life is much more harmonious now
I feel more relaxed and at the same time totally energized
I can deal with everyday challenges with more efficiency and serenity
I don't get 'stress knots' in my throat and stomach any more
I enjoy my life more because I have time for the things that give me pleasure daily
My face is glowing and I have reversed the aging process that had aged me prematurely


Do you want to avoid accelerated aging?
Do you want to feel more relaxed, at peace and totally Rejuvenated In and Out?

Re-discover Peace in the middle of this Chaotic world,
come back to your core Happiness and Serenity
and slow down Aging.



Would you like Serenity and Rejuvenation?



Our world has very little to do with the world our ancestors knew. It is a fast-paced world filled with information of all sorts bombarding us all the time. All these stimuli can overwhelm us and leave us feeling powerless.

There are so many more demands on women nowadays, and let's face it, we also chose this path—to be what's called the Octopus Woman, handling everything at once: preparing the kids for school, cooking, going to work or taking care of our business, making sure the house is in order, shopping, keeping pretty, satisfying our partner, dealing with the everyday chores, paperwork . . .while trying to still have a social life. In the middle of all this, some of us will manage to find time for leisure and pampering, while others will not.

We should be happy that our life expectancy has gotten better, thanks to medical advances, yet the new pressures put on women (willingly or unwillingly) are making women pay a higher price today—the price of HIGH STRESS—the #1 danger facing women after 40!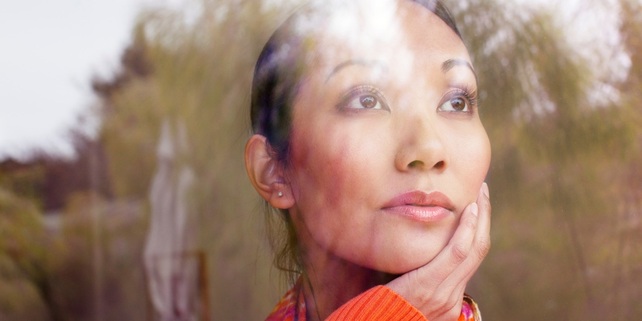 Stress is a HUGE contributor to premature Aging


The good news is that we all have the capacity to come back to a more peaceful center and reclaim our connection to the source of Health, and use that connection to re-generate ourselves and rejuvenate our bodies and minds.

All you need to do is learn a few methods to deal with this fast paced world, and manage the stress that is coming your way.

Stress is not just generated by the outside world, there is also the stress that we create inside our head that will affect our health, well-being in general and the way we look. That is why a good stress management program that is aimed at rejuvenation will also look at the stress within.


Can you develop new habits to keep serene and stay young and healthy?


Yes you can!

Managing stress is simply a habit that you need to cultivate. As with lots of over healthy habits to help you rejuvenate, such as energy solutions, or nutrition, you can start new habits to help you stay at peace in your mind and keep your body undisturbed.

This way you avoid the accelerated inflammation and oxidation causing physical decline that comes with stress and you keep a younger body longer!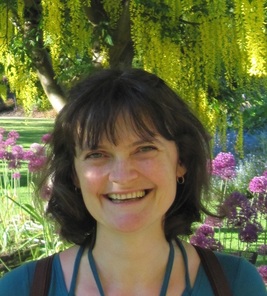 Miss Vivajoy is a wellness consultant and rejuvenation expert.

She spent many years with a mind constantly on the move and

a body in constant alert. Many external factors played the triggers to that stress: moving to different areas of the world and re-inventing her life each time wasn't the most relaxing.

On top of that, she grew up with the model of a family that had the tendency to make a mountain out of a molehill and to sweat the small stuffs! That didn't equip her well for the challenges the world had in store along the way for her.

This state of being 'on the go' all the time, and the constant busyness eventually led her to develop physical issues. One day she was looking at some pictures a friend had taken of her and realized that she had come to look 10 years older in just a few months. That was too much for her: She decided to take charge of her stress, get her life back and reverse the accelerated aging process!


She spent time collecting all the information concerning stress management through her studies and research and decided to create her own stress management toolbox.


Now, you too can use the exact same Toolbox to easily
and systematically find peace and reverse aging successfully.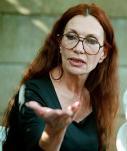 "Miss Vivajoy's generous warmth will immediately begin to relieve your stress as she introduces a wide variety of techniques to help you come back to your beautiful, peaceful, true self. Her instantaneously likable video presence will help you melt your stress away to the gentle tone of her deeply reassuring and informative guidance. Once you have recharged yourself you can move on to her readily workable anti-aging and time management suggestions for improving the quality of your life."
Gail J.- USA




---
Here's what you'll get in this 6-week Modules 'Manage Your stress to Rejuvenate':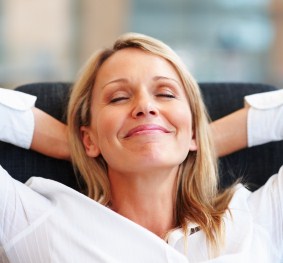 Module 1

When we are young, we think we have all the time in the world. As we age, we start to feel that it is a race against time and aging. This is why the first module is dedicated to Time management. When you have more control over Your Time and are able to live fully in the moment, You will feel more at peace and You will feel like you are turning back the age clock.


---


Module 2

When you are stressed, you are keeping your body in a state of alert and this uses up the natural reserves of your body, speeding up the aging process. Discover a brand new technique to manage stress that Miss Vivajoy created out of her own experience and research.


---


Module 3

In this module, find out which tools and strategies can help you sleep well so you can regenerate your cells. Learn to manage your energy to lower the aging stress.


---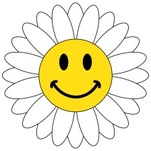 Module 4

Discover what effects stress has on your body and what to do about it with nutrition, exercises and natural treatments.


---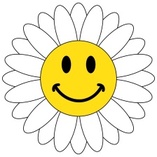 Module 5

Love is your natural state. The Institute of Heartmath found that the heart has an electromagnetic field around the heart that is 5,000 times more powerful than the mind's. One of the best way to rejuvenate and counteract the effect of stress is to have thriving relationships, to share love and joy, to laugh and have fun with others. Module 5 talks about the human connection component of stress relief and rejuvenation. You will get your own laughter Yoga session at home and more than a smile on your face!
This module also explores ways to de-stress at work, how to deal with back pain in the office, how to deal with worries, modify limiting beliefs and reshape bad habits.


---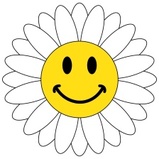 Module 6

You have 60,000 thoughts each day; 95 percent of them are the same thoughts you had yesterday and the day before. Most of them are worrisome thoughts that arise because you think the universe is not supporting you. In this last module, you will discover how to deal with the stress in your mind with mind techniques, relaxation and meditation techniques.

Bonus: Autogenic relaxation.


---
You can easily and systematically Keep the negative effects of stress at bay.



This means no matter what happens in your life—no matter what stress plows into you—no matter how dire the circumstances might turn—you can AUTOMATICALLY return to a place of peace and not fall into the trap of accelerated aging.

In these six modules accompanied by their pdf files, you learn practical strategies that you can use straight away and re-claim your center of peace and thus rejuvenate "from the inside out."

Follow the steps, which help you adopt habits successful women have, and live in an authentic state of sustained peace and serenity for the rest of your life. The best part of achieving this is that it will reflect on the outside: People will tell you: "You look younger", "you look happy" or "you are glowing".


Backed By a Triple Guarantee: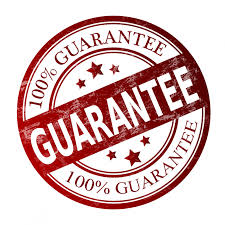 Guarantee #1: Money back guaranteed

If for any reason you don't find anything helpful for you in the Manage Your Stress to Rejuvenate package, simply email us within 30 days at support@90daystorejuvenate.com and you will receive a courteous refund.


---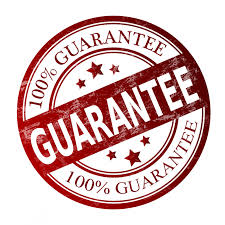 Guarantee #2: Deep & Lasting Results

Miss Vivajoy's program will completely transform the way you feel. You'll experience almost instant results once you put these techniques and secrets into practice for you.


---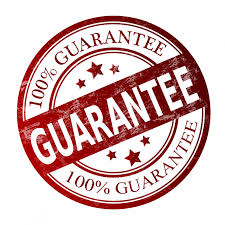 Guarantee #3: Impact on Your Life

With Miss Vivajoy's strategies for holistic rejuvenation and serenity through natural and lasting solutions, you will feel stress-free, relaxed and at the same time re-energized, light and younger. Imagine waking up looking forward to the day ahead because you know you are equipped to keep stress and anxiety at bay and approach life in a more serene way. If after making these methods part of your life you have still not experienced profound changes in your life, simply contact us within 60 days for a full refund at at support(at)90daystorejuvenate.com


---
Order Today & Get:
Module 1: Time management
Module 2: Stress Management's new technique
Module 3: Manage your Energy
Module 4: Manage the stress in your body
Module 5: Human connection and De-stressing at work
Module 6: Manage the stress in your mind
Plus, numerous practical Exercises, Meditations, Relaxation techniques
Bonus pdf files to accompany the videos

For only 2 Installments of $97
For your security, all orders are processed through a secured server.



Need help? support(at)90daystorejuvenate.com



Disclaimer: This information is not intended to be a substitute for professional medical advice. You should not use this information to diagnose or treat a health problem without consulting with a qualified healthcare provider. Please consult your healthcare provider with any questions or concerns you may have regarding your condition. The information provided is for educational purposes only and is not intended as diagnosis, treatment, or prescription of any kind. The decision to use, or not to use, any information is the sole responsibility of the user. The results are NOT guaranteed.