Are you a woman over 40 with low self-esteem
because you don't like your aging body?
Is the little voice inside telling you how bad you look today?

Thinking that you are not good enough?

Having a hard time accepting your self-image?

Are you scrutinising the new wrinkles in the mirror?

Are you silently refusing to age and don't know what to do about it?


There is something that happens to women at some point after they turn 40…

The body doesn't lie and starts showing the new changes in your face,
in your posture and your health.

However, why is it that some women seem to be 'affected' more than others?

A lot has to do simply with their attitude to age!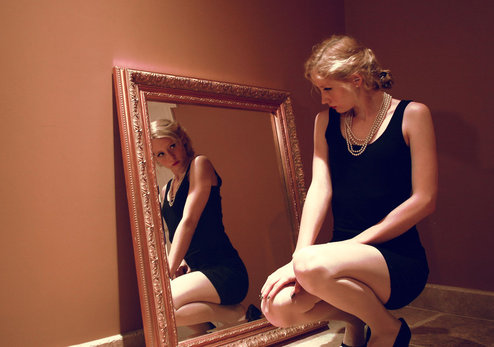 Are you aware that
If you feel stressed and tired, your physical appearance will reflect that because your mind and body are interconnected
Since your thoughts influence your biology, you have the power to reverse your age by changing the way you view aging
The majority of women are trapped in their mind and have forgotten that they have power over their thoughts
Most of the time they see themselves as a victim of the constant chatter box in their head
The inner chatter box is repeating negative affirmations that make them feel worse

Are you like those women who have this little voice constantly putting you down?
Are you refusing the look of who you are becoming as you grow old?
Are you worried about the next wrinkles?
Are you putting yourself in the category of 'older people' because society says so?
Do you stop doing the things you love because society has decided that once you are passed 50, or 70 years old you need to dress a certain way , behave a certain way and start doing things that you are supposed to do as an 'older person'?…
If you keep in that direction, believe me you ARE going to accelerate the aging process! In fact, the more you worry about aging, by the law of attraction – which tells us that what you focus on expands- the faster you are going to age and develop wrinkles!
If you don't start changing your attitude towards aging and if you don't start to love yourself and your self-image then you can be sure that you are going to age prematurely and as a result feel more and more miserable as time goes by…
I know how my thoughts have influenced my body
I remember looking in horror at my first wrinkles and age spots on my face and hands. I was devastated
I also didn't like how I looked, there was always someone better looking that made me feel less of a woman
I was in a dark place in my personal life and that didn't help me feel beautiful and lovable

By changing my view of myself and aging, I was able to reverse the aging process


I had started to take care of my body with energy tips, nutrition and stress management
These physical changes helped me to make changes at the mental level
I gave myself the gift of being more present and aware of my own thoughts
I started using the mind techniques I had learned in all my research and studies
I learned to change the way I look at myself
I developed a better mental attitude towards my age
The first step to learn to love yourself all over again is to change your attitude.
"If you are not loving yourself and your body, your cells respond to this attitude of self-hatred by damaging and destroying themselves literally!"


You have the Power to influence the way you are aging!
Do you want to become self-acceptant and grateful for your body?

Do you want to learn to raise your self-esteem?

Do you want to develop a healthy body image?

Do you want more body confidence?

Do you want to slow down the aging process?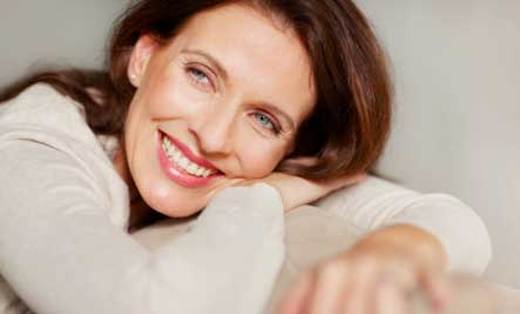 Use The Hidden Power of Your Mind

To Reverse Aging

and Create the life you want!





In Just a few Minutes a day, You could learn to Change your whole attitude to your Body and aging, have more Confidence and Love Yourself more in the process.

And all this just by becoming the master of your thoughts and thus the conscious creator of Your life.

You have 60,000 thoughts each day; 95 percent of them are the same thoughts you had yesterday and the day before. Most of them are negative thoughts- when you imagine the worst that could happen- designed by your mind to keep you safe. Unfortunately while they supposedly keep you safe, they also keep you miserable.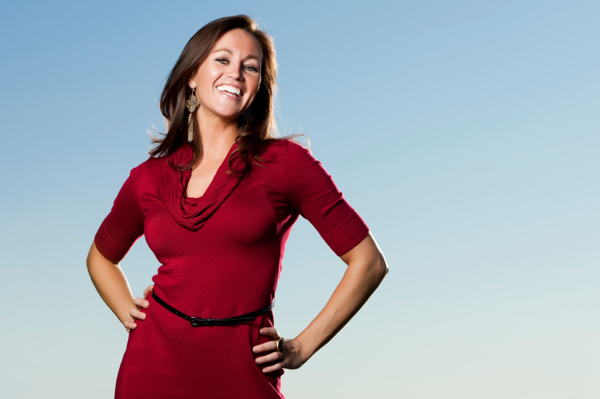 We waste too much of our time dragging ourselves under. If we spent one half of it just researching in our mind how to deal with life, we'd find we're so much stronger than we think.

- Carol Lawrence


Across the world, more and more people like you are waking up to a more conscious lifestyle.


You have the Power to influence

the way you are aging!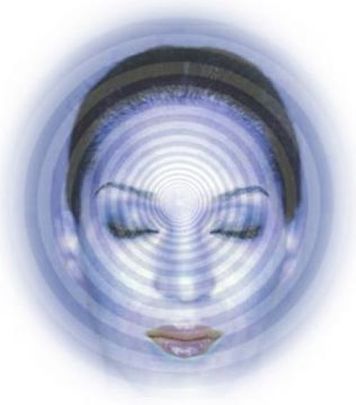 The way you use your mind can make the difference between keeping struggling or totally transforming the way you look at yourself, your body, and your life.

Like so many other things, you can learn to develop self-esteem and confidence and reverse aging by using your thoughts differently.

This is what makes the difference between the consciously evolved and the consciously stuck women…

Through a series of modules that will help you create a more empowered lifestyle, you can learn to overcome unhealthy thinking habits and beliefs, shift your personal image, appearance and health, and even influence the lives of your loved ones by becoming an inspiration for change.

'Change your Mind To Rejuvenate' is a program that acts like a personal trainer showing you how your body works, and how to work with different muscle groups to get the results you want – except instead of your muscles, you're working with your mind.




What You Gain from the 5 modules ( videos with accompanying pdfs) 'Change your Mind To Rejuvenate':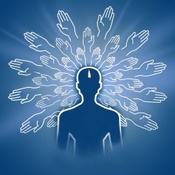 Module 1

The first module starts with an introduction to how your mind works because when you are empowered with the knowledge of how your mind works, you are already well on your way to mastering your mind, and since you create your life with your thoughts, it's a an essential step.

Your thoughts are very powerful and influence the way your body will age and decide how healthy you will be. The second video will show you how to monitor your inner dialogue and start becoming the master of your thoughts.


---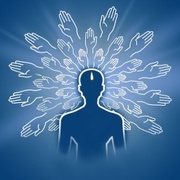 Module 2

The second module goes deeper into the mastery of your thoughts and forgiveness to increase the love ingredient in your mind and body- two important factors in anti-aging!


---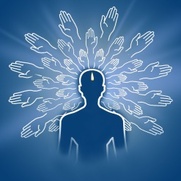 Module 3
Module 3 focuses on
Self-acceptance
. Discover:
How to Free yourself from the past and break bad habits (NLP)
5 steps to stop comparing yourself to others
How to deal with the fear of rejection
How to intercept self-sabotage
How to love your imperfections
---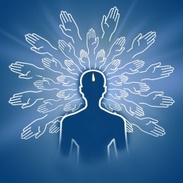 Module 4
The first part of Module 4 helps you deal with change and encourage you to
embrace the second part of your life
. It includes:
De-cluttering techniques, to free space for new energy
Releasing unhealthy patterns
Dealing with procrastination
How to deal with change
How to make decisions
How to relax about the future and be at peace in the present


The second part of Module 4 talks about
Self-love, and loving Your body image.
It includes:
How to give thanks to your body
Spread more love
Develop body awareness and be the age you feel
Honor yourself and dress the part (bonus pdf: Course on Color therapy)
Bonus video:
I love my body
---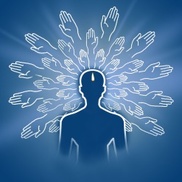 Module 5
In this last module, learn to use CBT and other techniques to create
your own Feel Good Diet
, and find
renewed Confidence
in yourself.
The second video explains the
Power of Manifesting
: How to use your mind to influence your health and appearance and reverse aging with your thoughts.


Bonus videos:
The Rocky power dance for Confidence
Laughter and Human connection: laughter is one of the best tool to bypass the mind and get into a more positive attitude to your body and age.
---


As a result of working through those 5 modules, you will start Developing positive thought patterns, decrease the self-criticism, boost your ego, and increase self-assurance.

You will naturally accelerate your body's rate of healing and rejuvenation because the mind is the driving force behind ALL healing.

You will learn mind exercises designed to accelerate your mind and body's natural capacity for physical and emotional healing and reverse aging in the process.


You are so much stronger than we think!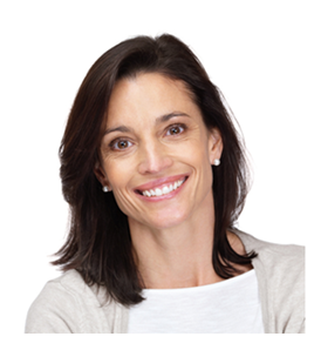 You are all born with the same mental and intuitive abilities,
and you can now learn how to use these abilities to create a healthier, younger, happier version of YOU.



3 Guarantees for your peace of mind: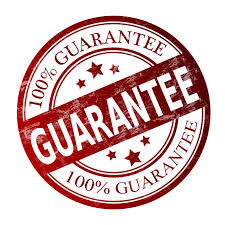 Guarantee #1: Money back guaranteed

If for any reason you don't find anything helpful for you in the Change Your Mind to Rejuvenate package, simply email us within 30 days at support(at)90daystorejuvenate.com and you will receive a prompt and courteous refund.


---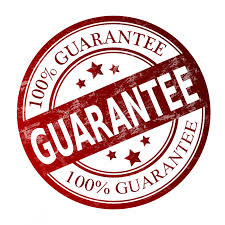 Guarantee #2: Deep & Lasting Results

Miss Vivajoy's program will completely transform the way you feel. You'll experience almost instant results once you put these techniques and secrets into practice for you.


---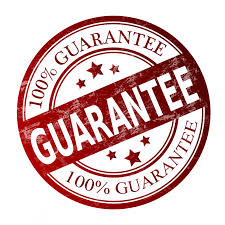 Guarantee #3: Impact on Your Life

With Miss Vivajoy's strategies for holistic rejuvenation through natural and lasting solutions using our mind, you will feel empowered and at the same time re-energized, light and younger. Imagine waking up feeling amazing in your body every day because you have programmed your mind for self-esteem, confidence and self-acceptance. If after making these methods part of your life you have still not experienced profound changes in your life, simply contact us within 60 days for a full refund at support(at)90daystorejuvenate.com


---

Think of the best that can happen with this modest investment in these new strategies and techniques…
and you end up experiencing real, long-lasting Confidence and Rejuvenation as a result !

When you follow this program you can experience a Healthier, Younger, Happier version of YOU.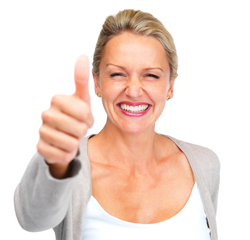 Order Today & Get:
13 videos and more than 6 hours of Powerful Instruction:
Change Your Mind to Rejuvenate in 5 weekly modules

PDF Guide to accompany the videos
Bonuses:
The Rocky power dance for Confidence video
Laughter and Human connection: laughter is one of the best tool to bypass the mind and get into a more positive attitude to your body and age. ( videos)
Interview of The Founder of Hahasisterhood
A course on Color Therapy (downloadable pdf)

For only 2 Installments of $97
For your security, all orders are processed through a secured server.


Need help? support(at)90daystorejuvenate.com





Disclaimer: This information is not intended to be a substitute for professional medical advice. You should not use this information to diagnose or treat a health problem without consulting with a qualified healthcare provider. Please consult your healthcare provider with any questions or concerns you may have regarding your condition. The information provided is for educational purposes only and is not intended as diagnosis, treatment, or prescription of any kind. The decision to use, or not to use, any information is the sole responsibility of the user. The results are NOT guaranteed.